Melanie L. Williams, MPH, PA-C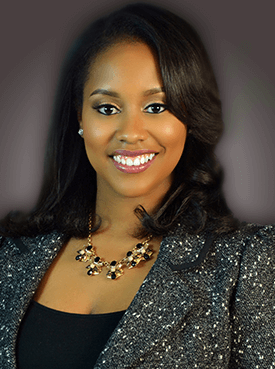 Born and raised in Atlanta, Melanie Williams joined Greater Atlanta Women's Healthcare in 2016. Ms. Williams is a board-certified physician assistant (PA-C) who received her PA degree from Emory University School of Medicine's physician assistant program in 2015.
Ms. Williams earned her bachelor's degree in cellular and molecular biology from Hampton University (Virginia) in 2007, followed by a master's degree in public health (MPH) from Mercer University School of Medicine (Macon, Georgia) in 2012.
Ms. Williams is actively involved in promoting preventive health care and specializes in maternal/child health. She also has a passion for serving the underserved and empowering patients through health education. She is dedicated to not only providing direct clinical care to each of her patients, but also to making an impact on improving the health and wellness of the surrounding community.
Ms. Williams is a member of several academic organizations including the Georgia Association of Physician Assistants, American Academy of Physician Assistants, and Association of PAs in OBGYN. She is also a member of Delta Sigma Theta Sorority, Inc. and enjoys cooking, traveling, and spending time with family and friends.
Ms. Williams provides a young, vibrant, and enthusiastic atmosphere to our practice and is currently accepting new patients.
Patient Portal
Register or sign in to request appointments, complete forms, access your medical history, view test results, and more. From your portal account, you can communicate us with from wherever you are.
---
Patient Education
A great resource for gynecology patients and expectant moms, our online patient education library contains information on numerous women's health topics to help you understand your condition or upcoming treatment.