Layla Jaffree, MD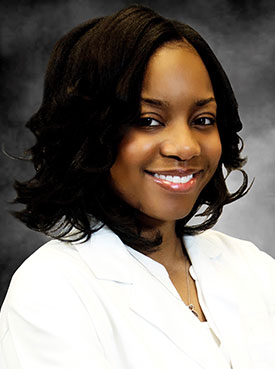 Dr. Layla Jaffree joined Greater Atlanta Women's Healthcare in 2018. She graduated from the University of South Alabama in 2008 with a bachelor's degree in biomedical science. She then earned her medical degree from Emory University School of Medicine and completed her residency training in obstetrics and gynecology at the University of Florida – Jacksonville College of Medicine.
With a devotion to bridging the gap between access to quality healthcare and the underserved in our global community, Dr. Jaffree has committed herself to healthcare mission trips abroad. Her most recent mission to Lucea, Jamaica was recognized by the Prime Minister for dedication to service and humanitarian work in the most underserved parish in Jamaica.
As a board eligible OB/GYN, Dr. Jaffree is also a member of the American College of Obstetricians and Gynecologists. Caring and compassionate, Dr. Jaffree is a wonderful addition to our practice. She is currently accepting new patients.
Patient Portal
Register or sign in to request appointments, complete forms, access your medical history, view test results, and more. From your portal account, you can communicate us with from wherever you are.
---
Patient Education
A great resource for gynecology patients and expectant moms, our online patient education library contains information on numerous women's health topics to help you understand your condition or upcoming treatment.