Kimberly S. Carroll, MD, FACOG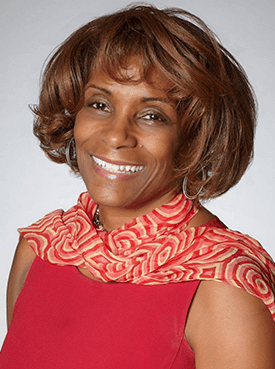 Dr. Kimberly S. Carroll joined Greater Atlanta Women's Healthcare in 2014. She has been a practicing physician for over 20 years and is committed to comprehensive care for women throughout their lifecycle. Dr. Carroll is a board-certified OB/GYN and a fellow of the American College of Obstetricians and Gynecologists (FACOG).
Dr. Carroll graduated from the University of Michigan with a BS in biology and earned her medical degree from Michigan State University College of Human Medicine. She then completed her residency at Howard University Hospital in Washington D.C.
Dr. Carroll volunteers for several organizations that focus on educating young women how to lead healthier lifestyles.
Dr. Carroll has a particular interest in adolescent health and also specializes in GYN services including laparoscopic surgery, family planning, contraceptive counseling, evaluation and treatment of infertility, and menopause management. She also performs in-office procedures such as IUD placement, endometrial ablation, colposcopy, and cryotherapy.
Patient Portal
Register or sign in to request appointments, complete forms, access your medical history, view test results, and more. From your portal account, you can communicate us with from wherever you are.
---
Patient Education
A great resource for gynecology patients and expectant moms, our online patient education library contains information on numerous women's health topics to help you understand your condition or upcoming treatment.